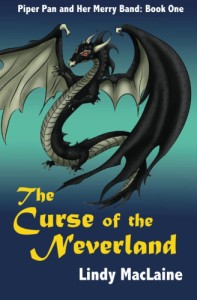 One of the challenges a writer faces is how to gain the attention of her reader and hold it throughout an entire story. It sounds easy enough, but it's no easy feat. I've been learning, as I read other authors, about different ways this can be effectively done.
Today's reading recommendations highlight action and suspense as effective tools for magnetizing a reader.
I would describe The Curse of the Neverland as a character-driven novel. The plot flows from the needs and complexities of its main characters. Piper's need to pursue her parents and Belle's need for her to save the Neverland take her to the magical island. Piper's need for assistance brings the other girls, and so forth.
Today's two recommended reads might, instead, be called "plot-driven." The main characters are driven by large, external challenges and situations. If you're a fan of non-stop action, clever creativity, imaginative worlds, and young heroes, put these two books on your list: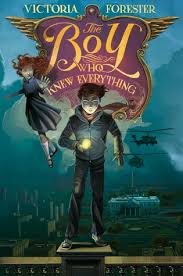 "There is a prophecy. It speaks of a girl who can fly, and a boy who knows everything. The prophecy says that they have the power to bring about great change. The boy is Conrad Harrington III, The girl is Piper McCloud. They need their talents now, more than ever, if they are to save the world, and themselves. For readers who like fantasy, action, adventure, and stories about friends who face tough challenges, together."
That last line encapsulates what my book and this one have in common. That and a girl hero named Piper who may (or may not!) be able to fly. I find good ideas come into the Universe in more than one place at a time. Victoria and I were clearly thinking alike.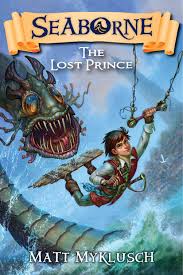 2.  Seaborne: Book One: The Lost Prince, by Matt Myklusch:
"When thirteen-year-old Dean Seaborne's latest spy mission for the pirate king takes him to the mythical island of Zenhala, his life changes as he fights to prove he is island's long-lost prince."
Commonalities with Piper and Her Merry Band include: a story intended to be a series, a world only open to a fortunate few, and a hitherto unknown legacy thrust upon the main character. A few things I especially liked in this book: the creative inclusion of skateboarding and kite surfing, the "gentleman's code" in pirating, and the pirate crew made up completely of kids. When the dangerous sea serpent becomes a pet named "Snappy" I did have to roll my eyes, but otherwise, I had great fun reading this madcap adventure on the seas.