Today I delight in sharing with you: Outside In, by Jennifer Bradbury.
This would be a great read-aloud book, or read it to yourself, as I did.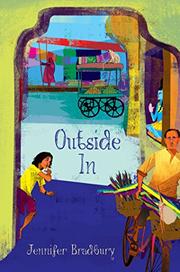 The summary:
A street boy named Ram in Chandigarh, India, the Ramayana (Hindu mythology), and an artist bringing those gods and their adventures to life in secret using repurposed materials (other people's trash) come together in a tale of creativity, connection, and coming of age.
I really loved this book. Inspired by the author's year teaching in Chandigarh, India, the true story of Nek Chand, one of India's most beloved artists and folk heroes, and the epic Ramayana—it's fiction that reads like real life. Jennifer Bradbury brilliantly uses pieces of the Ramayana to inspire and parallel our young hero, Ram's journey.
Some of the reasons the book struck such a chord for me:
The way the author brings this third world city to life evoked my own time abroad as I read it—bright colors, fragrant streets, the hubbub of life.
The larger-than-life resonance of mythology is a powerful starting place for many authors, bringing universality and depth. As examples I point to the multiple series by Rick Riordan, and the enormously popular Hunger Games by Suzanne Collins.
This book shares a central theme in my books (and my world)—that of outsiders becoming insiders through coming to believe in themselves and each other.
Put another way, confidence and conscious community ring loud and clear in Outside In!
It's a celebration of creativity—of those who "make because we must."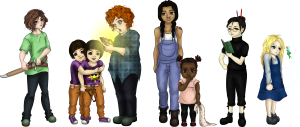 Just as Piper Pan and Her Merry Band transform from a group of outcast misfits to a tightly knit band of confident friends, Ram's world is also transformed as he learns to trust others and his own capacity to be of service to those he loves.
Don't wait—hop on down to your library and check out Outside In by Jennifer Bradbury from the "new" J (children's) section. If your library doesn't have it yet, ask them to order it!
Enjoy!